Landscape Stone & More in Orlando, FL
Pebble Junction Inc strives to bring you the best all natural stone products available at competitive prices! After looking over our product selection of Building Stone, Flagstone, Boulders, Garden Steppers and Decorative Landscape Gravels you will see Pebble Junction is "Truly Your One Stop Rock Shop".
BUILDING STONE
Stonescape® Full Veneer Building Stone Pebble Junction Inc. has a complete line of building stone veneer to suit any project. Our 100% natural, full size building stone veneer is available in a large range of colors and styles to suit any taste.
Stonescape® Thin Veneer 100% natural stone with sawn-backs and convenient corner pieces are available in ledge stone, mosaic, fieldstone, river rounds, and squares and rectangles. Available in a full range of colors and creative blends, thin veneer stone is perfect for a fast, easy, and long-lasting installation without the hassle of footers.
LANDSCAPE STONE
Rockscape® Landscape Boulders All natural stone landscape boulders perfect for waterfalls, accent pieces, benches, diving rocks, soil retention and more.
Flagscape® Flagstone All natural Flagscape® Flagstone can be used for patios, walkways, pool decks, hearths or accent pieces in the garden.
Gravelscape® Decorative Gravel or Gravelscape® Decorative Gravel Bagged
Gravelscape® natural stone decorative gravel is great for flowerbeds, walkways, driveways, ponds, dry creek beds and container gardening.
Steprock® Steppers All natural Garden Steppers are perfect for pathways, edging, accent pieces, stairs, patios and much more.
LANDSCAPE ACCESSORIES
Wall Blocks Perfect for use as a planter wall, retaining wall, patio perimeter wall, and outdoor kitchens plus much more.
Pavers Concrete pavers available in 4" x 8" Euro Cobbles and River Stone can be used for pool decks, pathways, and driveways in a variety of patterns.
Concrete Stepping Stones Stepping Stones can be used for walkways, patios, around above ground pools and much more. Edgers are a good barrier around flowerbeds or trees. Edgers retain landscape gravels from lawns.
Landscape and Paver Edgers The use of edging for a transition from pavers to stone and gardens helps give your landscaping an even, professional look.
Weed Barrier Protect your walkways, flowerbeds and more from weeds by putting down a layer of weed barrier underneath your stone or pavers installation.
Railroad Ties Railroad ties make beautiful fences, partitions, walkways, steps and accent pieces.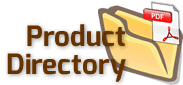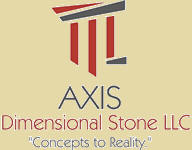 Pebble Junction, Inc. is proud to introduce Delaware Quarries newest venture... Axis Dimensional Stone, LLC, located in Mount Airy, NC, can precision cut and perfectly hone any stone to meet your specifications and take your "Concept to Reality". Whether you are looking for Limestone, Granite, Sandstone or Marble, Axis Dimensional Stone, LLC can create Arches, Columns, Sills, Balusters, Fireplace surrounds and much more. E-mail us for more information.