St. Augustine Natural Stone Products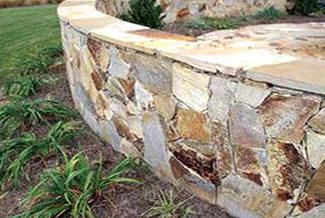 Pebble Junction has been supplying natural stone to St. Augustine since 1986 and is your one stop rock shop for all your needs. We maintain over 15 acres of premium stone inventory as well as a knowledgeable staff that is ready to help you find the perfect rocks for your landscaping project.
Our parent company, Delaware Quarries, has over 60 plus years of experience in the stone industry and is our main provider of our natural stone. To meet the needs of our customers and supply you with an uninterrupted source of quality stone products, we receive daily shipments of building stone, flagstone, garden steppers, boulders, and decorative gravels.
We are proud to sell to retail customers, commercial contractors, custom homebuilders, masons, landscapers, and pool contractors. We understand that every landscaping project requires a unique type of stone, whether it is a certain shape, size or color, and that is why we are proud to offer the following types of stones:
Pebble Junction wants you to find the perfect rocks for your stone project in St. Augustine We pride ourselves on service, quality and competitive pricing.
Contact us at today at 407-323-3838 or to purchase natural stone products direct from the quarry.
St. Augustine is a city in St. Johns County, FL and it has a population of around 12,975. It is the oldest continuously occupied European-established settlement within the continental United States. The city was founded in 1565 by Pedro Menendez de Aviles and was originally named San Agustin.
St. Augustine Resources
The Lightner Museum - The Lightner Museum is located in the former Alcazar Hotel and is has some of the best collections of 19th century art in the country.
St. Johns County Chamber of Commerce - St. Johns County Chamber of Commerce helps to improve businesses in St. Johns County. The chamber focuses on economic development, business advocacy, education and promotion.
St. Augustine Historical Society – The St. Augustine Historical Society aims to preserve and interpret the history of St. Augustine. They also benefit the public through caring for historic buildings, collections, research, publications and education.