Natural Stone Products Lake Mary, FL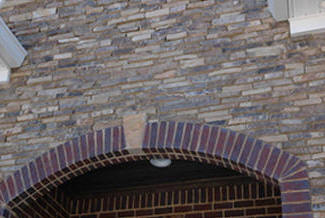 Pebble Junction has been supplying natural stone to Lake Mary since 1986 and is your one stop rock shop for all your needs. We maintain over 15 acres of premium stone inventory as well as a knowledgeable staff that is ready to help you find the perfect rocks for your landscaping project.
Our parent company, Delaware Quarries, has over 60 plus years of experience in the stone industry and is our main provider of our natural stone. To meet the needs of our customers and supply you with an uninterrupted source of quality stone products, we receive daily shipments of building stone, flagstone, garden steppers, boulders, and decorative gravels.
We are proud to sell to retail customers, commercial contractors, custom homebuilders, masons, landscapers, and pool contractors. We understand that every landscaping project requires a unique type of stone, whether it is a certain shape, size or color, and that is why we are proud to offer the following types of stones:
Pebble Junction wants you to find the perfect rocks for your stone project in Lake Mary. We pride ourselves on service, quality and competitive pricing.
Contact us at today at 407-323-3838 or to purchase natural stone products direct from the quarry.
Lake Mary is a city in Seminole County, FL with a population of around 15,801. It officially became a city in 1973 and it was named after the wife of a minister who settled on the northern shores of the lake. It started as a small citrus farming village with only two settlements. These were known as Bent's Station and Belle Fontaine. Both settlements were located along a railroad which ran from Sanford to Orlando. During the 1980s and 1990s, Lake Mary began to experience significant growth of residential development.
Lake Mary Resources
Taste of Lake Mary Festival - The Taste of Lake Mary Festival is an annual event that features gourmet food, wine and beer tasting.
Lake Mary Museum - The Lake Mary Museum exhibits a variety of artifacts, photographs, documents and other materials related to Lake Mary, FL.
Rotary Club of Lake Mary – The Rotary Club of Lake Mary is a business & Civic organization which helps solve some of the most difficult challenges faced by the community. These include promoting peace, fighting disease, providing clean water, saving mothers and children, supporting education, and growing local economies.