Gravel Delivery Melbourne, FL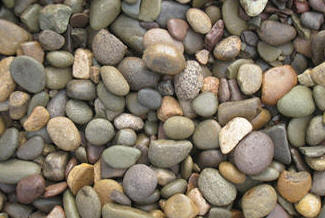 Pebble Junction has been shipping gravel to Melbourne since 1986 and is your one stop shop for all your gravel needs. Our Gravelscape Gravel is available in a variety of styles that can be used for a range of projects including: walkways, driveways, drainfields, decorative landscaping, planters, landscape edging, dry creek beds, kennel runs, and more. We also have bagged gravel available.
Our parent company, Delaware Quarries, has over 60 plus years of experience in the stone industry and is our main provider of our landscape gravel. Pebble Junction also produces a large variety of decorative landscape gravels in bags for shipment to mass merchandisers, nurseries, garden centers, stocking dealers, and authorized retailers throughout Melbourne, FL.
We are proud to sell gravel to retail customers, commercial contractors, custom homebuilders, masons, landscapers, and pool contractors. Our gravel delivery cost is based on the delivery destination and method of delivery.
We have the following types of Gravel available.
Pebble Junction wants you to find the perfect gravel for your landscaping project in Melbourne. We pride ourselves on service, quality and competitive pricing.
Contact us at today at 407-323-3838 to purchase our Gravelscape® Gravel products.
Melbourne is a city located in Brevard County with a population of around 81,468."
Melbourne Resources
Melbourne Regional Medical Center - Melbourne Regional Medical Center is unique, inside and out. All 119 private rooms are designed for patient comfort and satisfaction. Fully accredited by the Joint Commission, Melbourne Regional has been the recipient of many awards for patient care and business excellence.
South Brevard Historical Society - The South Brevard Historical Society strives to educate the public through programs and activities.
Brevard Zoo – The mission of the Brevard Zoo is to help both people and wildlive thrive.