Gravel Delivery Altamonte Springs, FL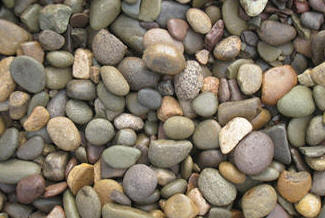 Pebble Junction has been shipping gravel to Altamonte Springs since 1986 and is your one stop shop for all your gravel needs. Our Gravelscape Gravel is available in a variety of styles that can be used for a range of projects including: walkways, driveways, drainfields, decorative landscaping, planters, landscape edging, dry creek beds, kennel runs, and more. We also have bagged gravel available.
Our parent company, Delaware Quarries, has over 60 plus years of experience in the stone industry and is our main provider of our landscape gravel. Pebble Junction also produces a large variety of decorative landscape gravels in bags for shipment to mass merchandisers, nurseries, garden centers, stocking dealers, and authorized retailers throughout Altamonte Springs, FL.
We are proud to sell gravel to retail customers, commercial contractors, custom homebuilders, masons, landscapers, and pool contractors. Our gravel delivery cost is based on the delivery destination and method of delivery.
We have the following types of Gravel available.
Pebble Junction wants you to find the perfect gravel for your landscaping project in Altamonte Springs. We pride ourselves on service, quality and competitive pricing.
Contact us at today at 407-323-3838 to purchase our Gravelscape® Gravel products.
Altamonte Springs is a city in Seminole County, FL with a population of around 41,496. In 1870, Dr. Washington Kilmer was the first person to settle here and he named the city Altamont. Altamonte Springs officially became a city in 1920 and in this city, you can visit Crane's Roost Park, which is the main focal point of the town. The park is 37 acres. Altamonte is Spanish for "high hill."
Altamonte Springs Resources
Art, Craft & Wine Festival - The Art, Craft & Wine Festival is a two day event with over 150 talented artists. This event featues the unique wine stroll event.
Florida Hospital Altamonte - Florida Hospital Altamonte is dedicated to providing high quality care with the latest technology and advanced screening.
Altamonte Springs Lions Club – The Altamonte Springs Lions Club helps out the local community by caring for the environment, feeding the hungry and helping seniors with disabilities.