3 Tips on How To Choose The Best Gravel For Landscaping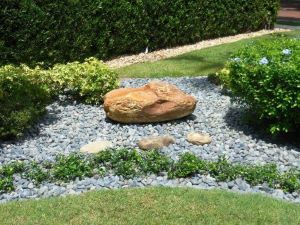 There are tons of different types of garden gravels to choose from and many applications for gravel in the garden. Making poor material selection can be both costly and unattractive. Fortunately, with proper planning and installation, gravel for landscaping can be a wonderful and relatively inexpensive material. If you're thinking about giving your yard, patio or walkway a facelift, there's a thing or two you should consider before you dive in landscaping with gravels. Here are our top tips and tricks for getting the best gravels for landscaping.
1. How to choose the size of gravel.
When it comes to choosing gravel, it is important to find the ones that work best for your project. Here are some for the common types that we consider: River rock is available in different sizes the can range from 1 inch to a couple of inches. They are naturally smooth and rounded and highly durable. And these rocks do not attract insects which can be harmful to your lawn or garden.
2. Choose the best gravel for your walkway.
Slightly rounded and about the size of peas. Pea gravel is an affordable and long-lasting solution for walkways. Because of the size, these rounded stones are great for covering walkways, paths or filling spaces between stone pavers. Another reason to choose pea gravel is that when compared to other types of landscaping material installing pea gravel is relatively easy for most people.
3. How to choose color.
When it comes to color, homeowners often forget this simple trick yet so effective. You want to choose the rock when it's clean and try but that's not how you see it in the store. The trick is to take many samples with you home, you can wash and dry them thoroughly and then make a decision. This simple trick would save you time and money in the long run and more importantly it'll help you find the true color that you've always wanted.
If you're interested in implementing eco-friendly hardscaping. Pebble Junction has all the materials you need. Our landscape materials have a diverse range of colors and you're only limited by your imagination. Call us today!